Summer Immersion Camp 2018 沉浸式中文夏令营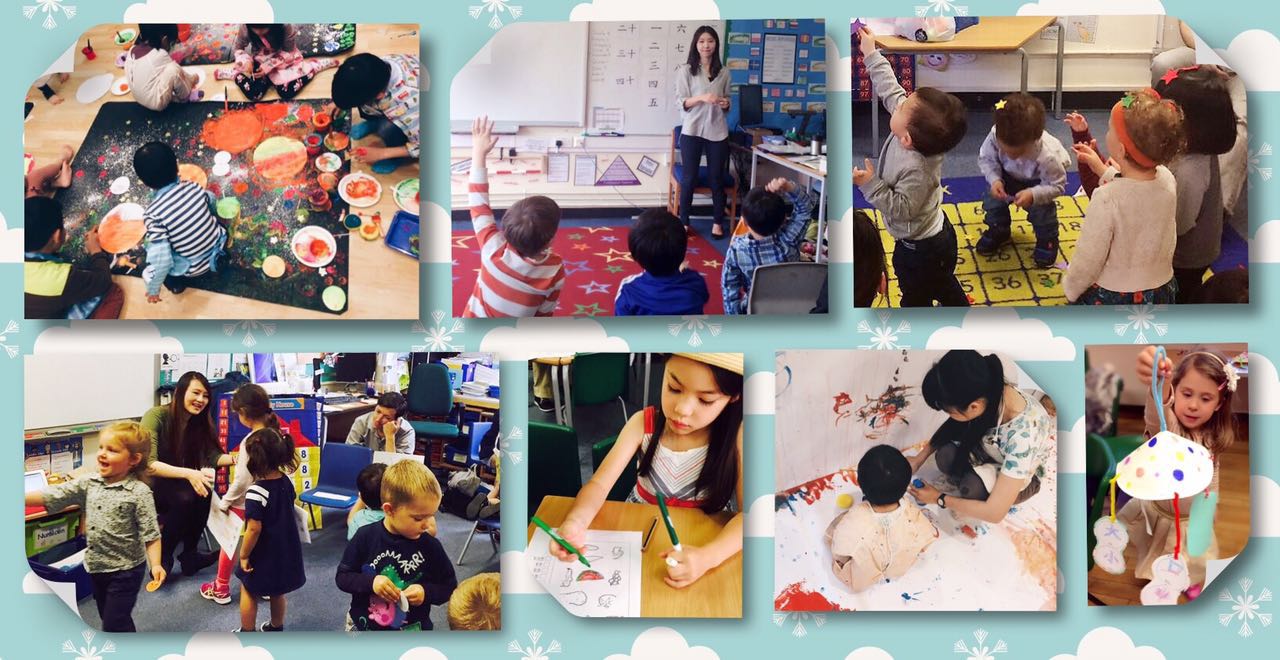 Registration for 2018 LCA Mandarin Summer Camp is now open!
The main focus of this programme is for students to improve their Mandarin through fun activities. As well as General Mandarin, learners have opportunities to develop Mandarin through weekly themes like Art, Science, Maths and Stories. All classes are taught by specialist teachers with experience of working with children.
Summer school students aged 5 years and above also have one 'Discover London' academic excursion each week to local super market, The focus is on using our neighborhood as an outdoor classroom. The students do intensive preparation for the excursion, complete tasks and worksheets whilst on the excursion, and do follow-up work when they get back to class.
Early Bird Offer: £10 off when register before 15 April, quote 'EB' when register!
When:
Week 1: Mon-Fri 23 July – 27 July 2018
Week 2: Mon-Fri 30 July – 3 Aug 2018
Week 3: Mon-Fri 20 Aug – 24 Aug 2018
Week 4: Tue-Sat 28 Aug -1 Sep 2019
Where:
Hammersmith: Westside School, 8-30, Galena Road, Hammersmith W6 0LT
Angel: St Mary's Parish, Upper Street, Islington N1 2TX
Kingston:  St. Joseph's Catholic Primary School, The Fairfield, Surrey, KT1 2UP
2-4 years
Structured Mandarin lessons with creative activities and projects such as arts & crafts, singing & dancing, sporty games (indoor & outdoor ), theatre & language games.
Mandarin + Art Lesson
Time: 9:30-12:30  |Fee: £165/week/There will be a £30 discount if you register for 2 weeks; and a £50 discount for 3 or 4 weeks!
Sample Day Timetable
Monday
Tuesday
Wednesday
Thursday
Friday
9:30-11:00
The Very Little Artists 小小艺术家 (Themed Storytelling Sessions in Mandarin to spark the imagination, through sensory art adventures)
10:00-10:10
Break + Snacks 休息
11:10-12:30
Little Stars Mandarin (Structured Mandarin lessons with singing and dancing, language games, indoor &ourdoor plays, handcrafts) 小星星萌芽中文班 (系统中文课+唱游,户内外游戏, 手工)
5-8 years
Weekly Theme:
Week 1: Science Silliness
Week 2: Story Adventures
Week 3: Math Madness
Week 4: Art Wonderlands
Time: 9:30-15:30 | Fee: £275/week. There will be a £50 discount if you register for 2 weeks; and a £80 discount for 3 or 4 weeks! | Earliest Drop off 9:00, latest collection 16:00, £50 per week
Sample Day Timetable
Monday
Tuesday
Wednesday
Thursday
Friday
9:30-10:00
Morning Reciting (Chinese Rhymes & Poetry)
早读班(中文歌谣&诗词)
10:00-10:10
Break +Snacks 休息
10:10-11:40
Rising Stars Mandarin (Structured Mandarin lessons with creative projects such as arts & crafts, singing, language games, fun reading & writing) 新星基础中文班 (系统中文课+手工,歌曲,游戏,趣味读写)
11:50-12:20
Science Lab

科学实验

Science Lab

科学实验

Science Lab

科学实验

Science Lab

科学实验

Science Lab

科学实验

1

2:20-13:00

Lunch  (bring a packed lunch) 午餐 (自带午餐)

13:00-14:30

Rising Stars Mandarin (Structured Mandarin lessons with creative projects such as arts & crafts, singing, language games, fun reading & writing) 新星基础中文班 (系统中文课+手工,歌曲,游戏,趣味读写)
14:30-15:30
Outdoor Sports (Traditional Chinese Sports) 户外活动 (丢手绢,老鹰捉小鸡,击鼓传花,接力赛,踢毽子等)
My son loves going to Link Chinese! He is currently doing the summer immersion program and he is so excited to go each day. The teachers are great & really help the children to learn in a fun and engaging way.

– Mother of Valentino, 6 years