School Holiday Mandarin Immersion Camp
沉浸式假期中文营-LCA精选课程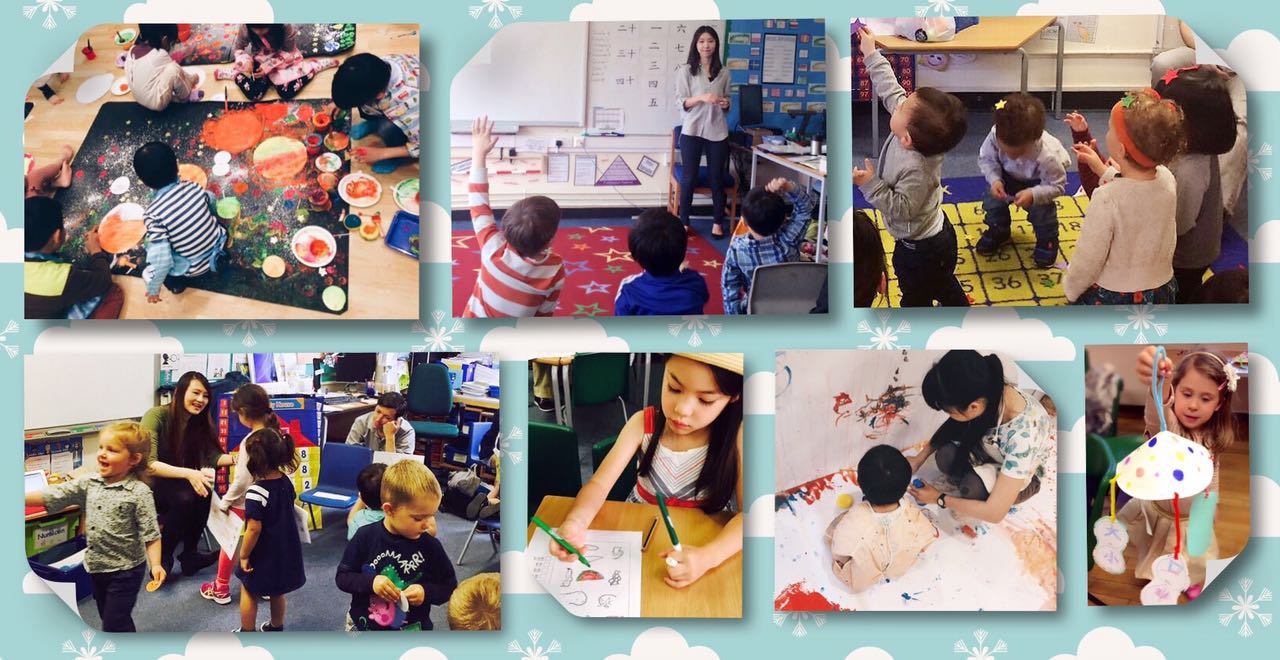 Look no further if you want your child to improve Mandarin quickly in a safe and fun environment! The objective of this Immersion programme is for students to improve their Mandarin through fun activities. As well as structured Mandarin classes, campers will be fully immersed in Mandarin and develop their Mandarin through weekly themed indoor and outdoor activities such as Art, Science, Calligraphy, Drama and Sports. All classes are led by specialist qualified teachers.
When:
Easter Holiday Camp 2019
Week 1: Mon 8 Apr -Fri 12 April
Week 2: Mon 15 Apr – Thu 18 Apr
May Half Term Camp 2019
Tue 28 May – Fri 31 May
Summer Holiday Camp 2019
Week 1: Mon 22 Jul – Fri 26 Jul
Week 2: Mon 29 Jul – Fri 2 Aug
Week 3: Mon 5 Aug- Fri 9 Aug
Week 4: Mon 12 Aug – Fri 16 Aug
Week 5: Mon 19 Aug – Fri 23 Aug
Week 6: Tue 27 Aug -Fri 30 Aug
Where:
Kensington/Brook Green/Hammersmith: St Mary's Catholic Primary School, Masbro Road, London W14 0LT
Islington: St Mary's Parish, Upper Street, Islington N1 2TX
Greeenwich: James Wolfe Primary School, Randall Place, Greenwich SE10 9LA
Kingston: St. Joseph's Catholic Primary School, The Fairfield, Kingston upon Thames, Surrey, KT1 2UP
Who:
2-3 yrs, beginner – intermediate (half day)
Structured Mandarin lessons with creative activities and projects such as arts & crafts, singing & dancing, sporty games (indoor & outdoor ), theatre & language games.
Time: 9:30-12:30  |Fee: £175/week

3.5-5 yrs, and 6-8 yrs, upper beginner-native speakers (full day)
Fee: £275/week | Time: 9:30-15:30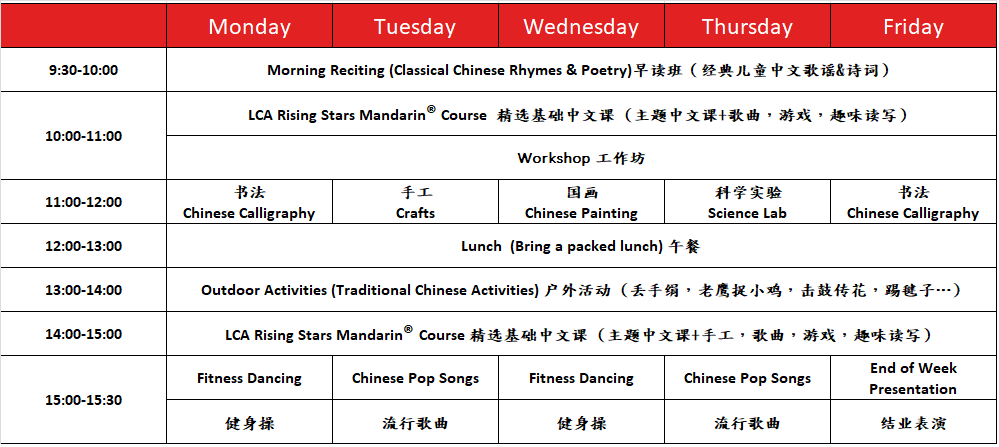 Who delivers the course?
All courses are led by a specialist experienced teacher and supported by a Teaching Assistant. The quality of our teachers is paramount to the success of our courses so we recruit the best teachers. Check our Teachers Profile Page.
What do previous campers say about the courses?
Our track record:
100% of survey respondents said they were interested in future courses and would recommend them to other parents.
95% of survey respondents felt their child's Mandarin level is significantly increased.
93% of survey respondents scored the course full marks for their child's enjoyment.
My son loves going to Link Chinese! He is currently doing the summer immersion program and he is so excited to go each day. The teachers are great & really help the children to learn in a fun and engaging way.

– Mother of Valentino, 6 years