Meet our teachers 我们的老师
Our excellent teachers – their passion, dedication and professionalism – are at the heart of LCA's success.
我们优秀的老师们 -他们对中文教学的热爱,专注和专业 -是我们成功的基石。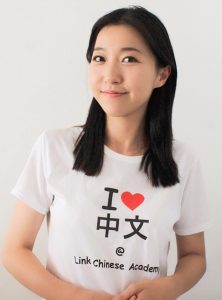 Sasha Hsu 徐暄婷
Curriculum Head & Senior Teacher
MA Education (Psychology) Institute of Education University College of London
Certificate of Qualification to Teach Mandarin Chinese as a Second/ Foreign Language Ministry of Education (R.O.C)
Sasha has been teaching since 2005 and worked with children, young adults and adult learners in Taiwan, Hong Kong and London. She's currently working with adult learners and children (at prep school and Saturday Mandarin school) in London and Bershire. Her particular strengths include teaching Chinese characters, conversation, grammar and designing engaging classroom activities. Her dream is to help more students use Mandarin, love Mandarin and in the future be bilingual speakers who bridge the East and Western world.
Sasha 老师从2005年开始她的教学生涯,先后在台湾、香港、伦敦等地任教。目前在伦敦和伯克郡教授兒童(预备学校及周六中文班)及成人中文。她的专长包括教授汉字、会话、文法及课室活动设计。她的梦想是帮助更多学生使用汉语、热爱汉语,并期望学生们成为未来东西方世界的桥梁。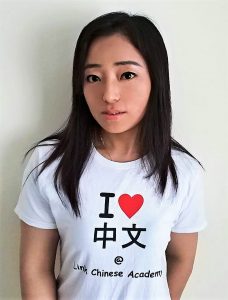 Maggie Wang 王丽梅
Curriculum Head & Senior Teacher

BA English Language Education & Psychology
BA Chinese Language Education
Maggie is a competent, committed and professional school teacher with 20 years of wide experience and imagination in teaching. She has a great passion for teaching and a very calm, and patient manner with excellent communication and listening skills. She has good knowledge in teaching Chinese through dynamic and interactive sessions. She has a great ability to teach students at all levels and different backgrounds. And has strong understanding of children's behaviours. She is good at using various teaching methods to make classroom activities lively and interesting, to help students to be interested in Chinese, know Chinese and love Chinese.
Maggie老师是一名敬业、专业的教师,拥有20年丰富的教学经验,并在教学中极富想象和创造力。她对教学永远充满了的热情,对学生总是非常耐心,具有良好的沟通和倾听技巧,总是能和学生愉快地相处。Maggie具有丰富的汉语教学知识,并对儿童行为,心理有深刻的了解,因此让她成为一位善于教授不同年龄层,不同水平,和不同文化背景学生的专业汉语老师。她善于运用各种教学方法使课程生动有趣,充满创意,从而让学生对汉语感兴趣,变得了解汉语,热爱汉语。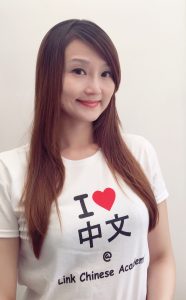 Claire Wang 王乔蕾
Senior Teacher
TCFL, SOAS University of London 
TCSOL, International Han Institute 
Claire is recognised a professional, creative and dedicated Mandarin teacher. She has been teaching Mandarin Chinese in Canada, Taiwan and England since 2010. She is an expert in teaching students of all different levels and backgrounds. Claire always teaches course material effectively and creatively, regularly gauging students levels of response, comprehension and interest. She always sets high standard in her every lesson. Teaching Mandarin is the greatest passion in her life.
Claire 老师是被公认为一位相当专业, 有创意且相当有教学热诚的汉语老师. 自从2010年分别在加拿大, 台湾, 英国教授汉语. 也因此让Claire 老师成为一位专长于教各个年龄层, 各种不同程度, 各种不同程度的专业汉语老师. 在教学层面上, Claire 总是以高标准对待自己的每一堂课, 同时以热情与真诚对待她的每一个学生. 她把汉语教学视为自己的终生职业且不断学习与精进, 期望学生们在她的课堂快乐学习并稳定成长.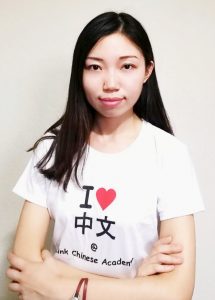 Tian Ye 叶天
Senior Teacher
MA Psychology, Zhejiang University
Tian Tian loves to interact with kids.  She's good at keeping young kids focused and motivated in Mandarin learning, and tends to tailor her ways of teaching to kid's preference. In her class, topics are close to young kids daily life and multiple types of activities are introduced to help students learn in various scenarios meanwhile have the access to apply and review.
天天老师喜欢与孩子进行互动。她擅长吸引孩子的注意力,激发他们学习汉语的动机。对不同的孩子,她喜欢从孩子的喜好出发,设计不同的教学方法。 在她的课堂上,学习内容往往贴近孩子的日常生活,同时互动活动多种多样,以帮助学生在不同情境中进行学习,并在生活中应用与巩固。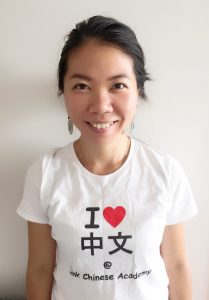 罗珮文 Peiwen Luo
Senior Teacher
Master of Arts in English, Tamkang University
TCSOL certified, National Taiwan University
Peiwen is an energetic, resourceful and results-oriented teacher dedicated to language education since 2000. She has taught Mandarin in both Taiwan and Australia for the past two years. She has been developing and implementing creative and hands-on curriculum according to students' proficiency, which motivates them to learn and apply a new language. She is specialised in Communicative Language Teaching (CLT) on the base of cognitive linguistics. Together with her experience of incorporating Multiple Intelligence (MI) into her design of lessons, students are fully engaged and show the enjoyment of learning Mandarin on their face!
佩文是一位相当有活力, 拥有丰富的语言教学资源, 同时也相当在意学生学习成果的教师。她会 根据不同程度的学习者研发并实践兼具创意与生活化的语言教材, 且以之激发学习者学习及应用外语的动机。她擅长以认知语言学为基础的沟通式教学法, 结合多元智能理论, 并利用耐心与友善的态度教学, 使学生轻鬆融入课程并享受学习汉语的时光!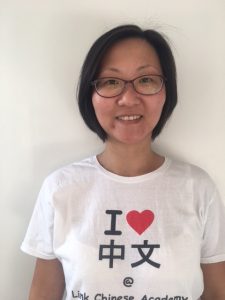 Chui Poh Tan 陈翠宝
Senior Teacher
MA TCSL (Teaching Chinese as a second language), Ji Nan University
Chui Poh is a passionate and dedicated teacher who has been teaching Chinese since 2006. She has taught children the beautiful Chinese language in four countries; the UK, China, Mauritius and Malaysia. In her experiences she taught in international schools, including the prestigious Garden International School in Kuala Lumpur. As a teacher She always concerns the learning of her students to ensure that they are making progress in their acquisition of the language.
翠宝是一位对中文教学极富激情与经验的老师,自2006年以来,她在英国,中国,毛里求斯和马来西亚四个国家教授中文,其中包括著名的吉隆坡花园国际学校。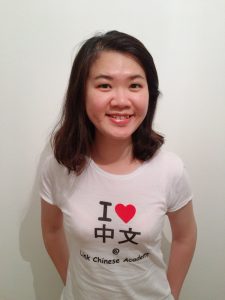 Jessica Tsai 蔡侑珈
Mandarin Teacher
Department of English Studies
Mingdao University
Jessica is a passionate and energetic teacher.She is a passionate language-lover. She is devoted herself to teaching Chinese. In the classroom, she is teaching students with patient and giving positive encouragement. Learning with students and growing up with students.
Jessica 老师活泼有活力,在台湾是一名英文老师,因为对于语言学习的热情,学习中文潮流逐渐提升,故希望自己凭借对语言的热爱,更亲自投入中文教学领域。在课堂上,耐心的教导,让每位学生有更多口语练习。给予每位学生鼓励与肯定。愿意陪伴学生一起成长。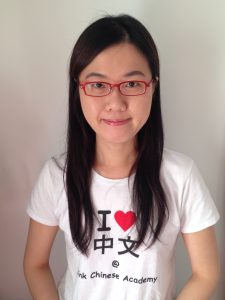 Tina Wu 吴雁庭
Senior Teacher
PhD in Education, University College London
MA in Music Education, Institute of Education
Tina is a passionate Mandarin teacher and she has been teaching Mandarin in London since 2010. Her teaching experiences include weekend classes, after-school clubs in primary and secondary schools, GCSE exam preparation(student received A*) , and adult classes in further education. Her teaching is interactive and links to students' everyday experience. She always encourages students to use Mandarin to express themselves.
Tina老师热爱中文教学,在伦敦从事中文教学工作已迈入第九年。她的教学经验包括周末中文班,英国中小学课后活动,GCSE考试准备(非华裔学生获得A*) ,以及社区大学成人班。她的教学方式注重互动与连结生活经验,并且鼓励学生用中文表达。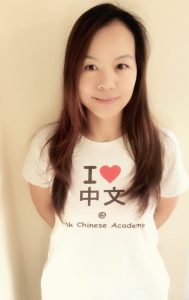 Sharon Lee 李亭諠
Senior Teacher
MBA International management, Royal Holloway University of London
BA Mass Communication, Ming Chuan University, Taipei, Taiwan
Sharon is a determined and results-driven teacher who has been delivering Mandarin Chinese private tutoring classes since 2009 in London. Prior to her language tutoring, she was an experienced professional in the finance industry. Her passion in language tutoring started with her teaching her young son. She then moved on to private tutoring in London, as well as establishing the Vic Park Chinese Centre when she was living in Western Australia. When it comes to learning a language, Sharon believes that you need to be able to apply what you have learnt into the daily life.  Therefore, she always provides her students with a wide range of study materials, in order to make her lessons lively and interesting.
李亭諠是一位有活力,坚定,有目标的老师,自2009年起在北伦敦开始了她的私人语言教学的工作。在开始教学之前,她一直在金融业上班。她最初的目标只是教她的从出生就注定要学会三种语言的儿子。随着时间的推移,她开始在伦敦北部开设私人课程,然后在澳大利亚珀斯建立了Vic Park中文中心。她认为不论学习任何语言,你必需要能够将你学到的知识应用到日常生活中。因此,她总是为学生和学生提供不同的材料和方法,使她的课程更加生动有趣.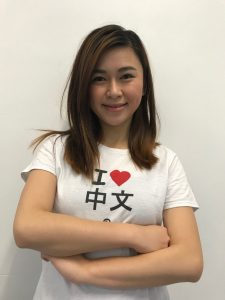 Karmen Wang 黄嘉敏
Senior Teacher
MA Special and Inclusive Education, University College London
BEd Chinese Language Education & BA Chinese Language Studies, The Chinese University of Hong Kong
Miss Karmen is an enthusiastic and patient Chinese teacher who had been teaching in different primary and secondary schools for almost 5 years. She has affluent experience in teaching Chinese Language in Hong Kong, China and United Kingdom. After finished her double bachelor degree in Chinese Language studies, she also studied Putonghua immersion training course in in Beijing Normal University to improve her Mandarin teaching skills. She believed that children's motivation in learning Chinese can be fostered through multi-teaching with songs, games and group activities.
Karmen 老师是一名充满热诚和耐性的中文教师。她大学时已考获小学及中学的中文任教资格, 毕业后先后在香港、中国及伦敦各地学校任教,现在已有五年课堂教学经验。 除了完成中国语言及文学研究双学位,她也在北京师范大学接受专业国语教师沉浸训练课程。Karmen老师的教学理念,是通过多元教学法,让孩子能通过歌曲、游戏等活动发掘学习中文的乐趣。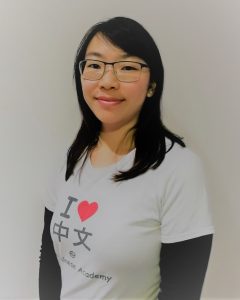 Emily Ngan, 颜绮媚
Senior Teacher
BA Language and Creative Writing, National Taipei University of Education
Postgraduate Diploma of Education in Chinese, The Chinese University of Hong Kong
Miss Ngan is a patient and energetic teacher since 2012, she has rich teaching experience in Hong Kong and the UK. Miss Ngan is keen on teaching with diverse activities. During the lessons, students can experience and use their creativity to increase their learning interest.
颜老师是一位很有耐心和活力的老师,在香港及英国拥有共六年教学经验。颜老师擅长以多元的活动进行教学,在课程中让学生体会并发挥创意,增加学生的学习趣味。