Holiday Immersion Mandarin Camp
假期沉浸式中文营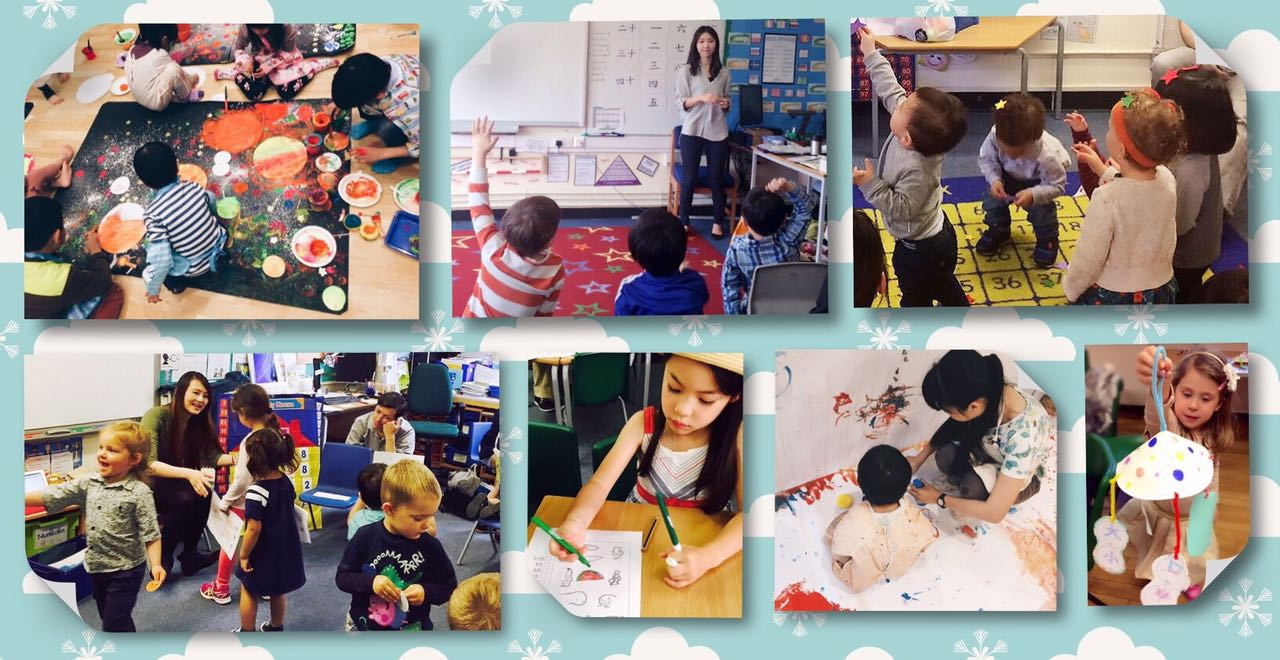 Look no further if you want your child to improve Mandarin quickly in a safe and fun environment!  The focus of this programme is for students to improve their Mandarin through fun activities. As well as structured Mandarin classes, campers will be fully immersed in Mandarin and develop their Mandarin through indoor and outdoor activities such as Art, Science and Sports. All classes are led by inspiring experienced teachers.
LCA will follow the latest guidance from Public Health England, the DfE and the Government. We will continue to monitor and reassess the situation daily.   We have a stringent set of Covid safety procedures ready to implement at all our camps which are designed to stop the spread of the disease.

• 'Bubble' groups of no more than 15 children in each, with consideration for siblings & friends
• Temperature checks for all attendees upon arrival
• Attendees to follow good hygiene practices
• Improved cleaning and sanitising methods to support play equipment
• Increased daily sanitising routines of venues
• Staff awareness of how to be alert of the Covid-19
Date & Theme
February Half Term Camp 2022
Mon 14 Feb to Friday 18 Feb
April Easter Camp 2022
Week 1: Mon 4 Apr to Fri 7 Apr
Week 2: Mon 11 Apr to Thu Apr
May/June Half Term Camp 2022
Mon 30 May to Fri 3 June
July/Aug Summer Camp 2022
Week 1: Mon 25 Jul to Fri 29 Jul
Week 2: Mon 1 Aug to Fri 5 Aug
Week 3: Mon 8 Aug to Fri 12 Aug
Week 4: Mon 15 Aug to Fri 19 Aug
Week 5: Mon 22 Aug to Fri 26 Aug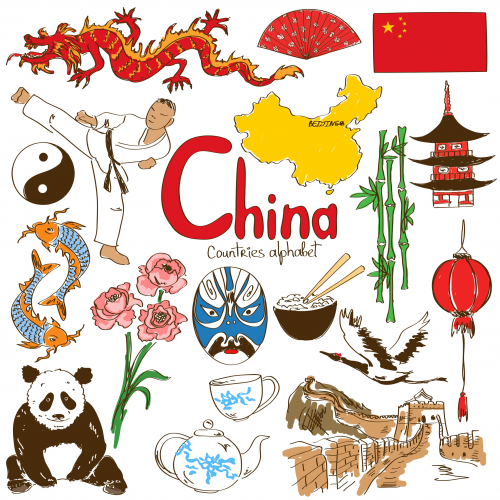 Where:
Kensington Olympia: St Mary's Catholic Primary School, Masbro Road, London W14 0LT
Greenwich: James Wolfe Primary School, Randall Place, Greenwich SE10 9LA
Islington: William Tyndale School, Upper Street, London N1 2GG
Kingston: St. Joseph's Catholic Primary School, The Fairfield, Kingston upon Thames, Surrey, KT1 2UP
Who:
3-13 yrs, beginner to native speaker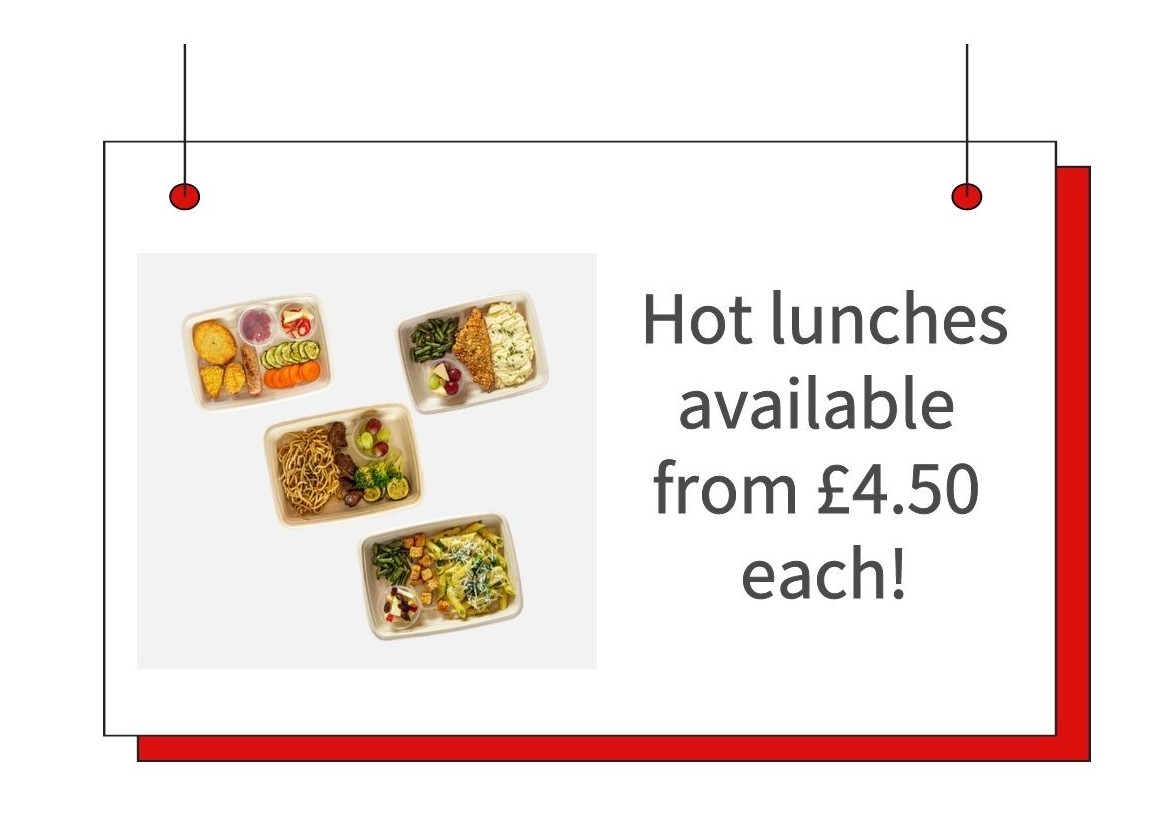 Time: 9:30-15:30  |Fee: £55/day for full week booking, £35/day for half day (9:30-12:30), or £60/day for single day booking, early drop off & late pick up time varies at different venues, please check before booking, £10/hr.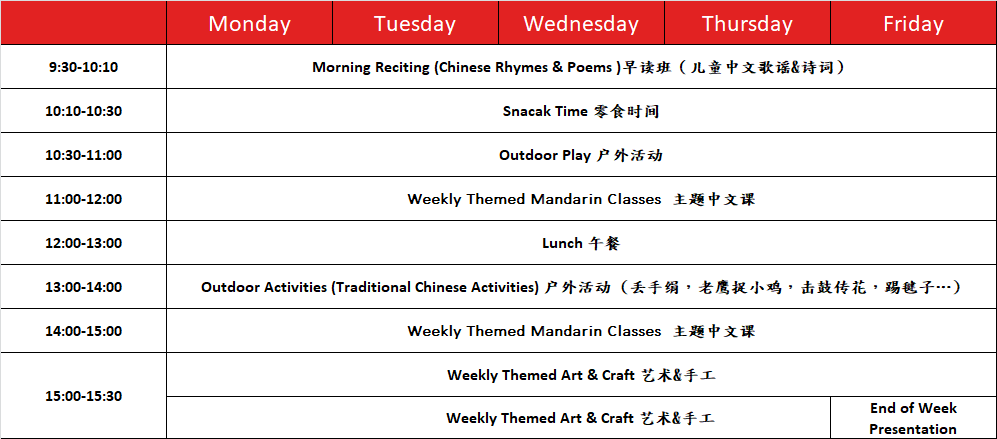 Who delivers the course?
All courses are led by a specialist experienced teacher and supported by a Teaching Assistant. The quality of our teachers is paramount to the success of our courses so we recruit the best teachers. Check our Teachers Profile Page.
What do previous campers say about the courses?
Our track record:
100% of survey respondents said they were interested in future courses and would recommend them to other parents.
100% of survey respondents felt their child's Mandarin level is significantly increased.
93% of survey respondents scored the course full marks for their child's enjoyment.
My son loves going to Link Chinese! He is currently doing the summer immersion program and he is so excited to go each day. The teachers are great & really help the children to learn in a fun and engaging way.

– Mother of Valentino, 6 years
Information & FAQ
Q: So in-short what actually happens in the camps?
A: The main objective is to improve the children's Mandarin level through structured lessons and fun, exciting themed activities. It is not like our weekly Mandarin courses, which are divided by levels. In the camp, IMMERSION is the key, the children are immersed in Mandarin, children with different levels benefit their part, and it's proven to be extremely effective. Within a week, children demonstrate significant improvement on their listening, speaking, reading and writing.
Q: Does my child need to have a foundation in Mandarin?
A. Because the camp is conducted in Mandarin, it is best for children to have some knowledge of Mandarin. But don't worry if your child is new to Mandarin! Our bilingual instructors will provide caring assistance to prevent children from being timid and frustrated, they will guide and encourage instead of direct translation, so that children of different English levels can fully participate in the summer camp.
Q: When do you run your Camps?
A: Every school Holidays  – there are 6 Holiday Camp Seasons:
February Half Term Holiday Camp
April Easter Holiday Camp
May-June Half Term Holiday Camp 
July-August Summer Holiday Camp
October Half Term Camp
December Christmas Camp
Q:  Do I have to book a whole week or can I book single days?
A: The Camp is designed to be a week long programme – but yes you can book single days, which is £60/day for full day programme and £35/day for half day programme. The website charges the whole week but please email us the days you want to attend after booking and we will refund you the days.
Q: Do you have multi-week/peson discount?
A: Yes the following discount is available for multi-week/person booking, the discount will be refunded to your account once we receive your booking online.
£10 off (£5/child) when you book 2 weeks/children
£20 off (£6.66/child) when you book 3 weeks/children
£30 off (£7.50/child) when you book 4 weeks/children
£40 off (£10/child) when you book 5 weeks/children
Q: What is the Child to Teacher Classroom Ratio?
A: We always operate on a 1- 8 Teacher to Child ratio. There is always 2 Teachers a class at all times.  We have one teacher and an assistant in a class.
Q: What is the class size?
Maximum 15.
Q: Do the children go outside at all? 
A: Yes – we try to be outside as much as possible, with carefully designed language activities.
Q: What Safety Standards do you have in place?
A: Ensuring every Child's safety and security is our top priority. All our staff have passed an enhanced police check by the Disclosure and Barring Service (DBS). We risk-assess every activity, and fully train the instructors who deliver the sessions.
Q: Do you provide food or refreshments?
A: No, children need to bring their packed nut-free lunch, snack and water.
Q:  Do you do a free trial sessions?
A: No. this is a common concern from parents but from our experience you have nothing to worry about. we always have an assistant who is there to look after the younger children and most children come back to our camps year after year.
Q: Do you accept International / Overseas Pupils?
A: Yes – we are happy to accept overseas pupils.
Q: Where are your Terms and Conditions?
A: Here