Christmas & New Year Mandarin Immersion Camp 圣诞新年沉浸中文营
Shanghai, China's largest and most prosperous city, exudes an atmosphere of self-confidence and vitality. We have planned a variety of activities about Shanghai that your kids will absolutely love  – from fun facts, food, attractions, customs to culture, we guarantee they will have a fantastic time making unforgettable memories! 
Kensington Olympia:
Christmas Week 1: Monday 18 December to Friday 22 December
Christmas Week 2: Wednesday 27 December to Friday 29 December
New Year: Tuesday 2 January to Friday 5 January 2024
Kingston:
Christmas Week 1: Monday 11 December to Friday 15 December 2024
Christmas Week 2:Monday 18 December to Friday 22 December
Christmas Week 3: Wednesday 27 December to Friday 29 December
New Year: Tuesday 2 January to Friday 5 January 2024
Islington, Clapham:
Christmas: Wednesday 27 December to Friday 29 December
New Year: Tuesday 2 January to Friday 5 January 2024
☀️Now open to ages 3-12
☀️Groups are divided by aged and level
☀️Designed as a week-long camp, for maximum benefit to your child's Mandarin level*
☀️Different content every week
☀️Early Bird Discount – Expires one month before the start date
☀️Full day 9:30 am-3:30pm or half day (9:30-12:30 or 12:30-3:30)
☀️Extended hours available
☀️Maximum Class sizes of 15 children
☀️Two Teachers per class
☀️What to bring: packed nut-free lunch, snack and water.
*You can book 'individual days/half days' at a premium rate.
About us
Founded in 2006, LCA is the leading brand of children's Chinese education in London, focusing on providing professional Chinese language education for 1-14-year-olds, it is a trusted choice for students and parents. We offer our students' a choice of multi locations in Kensington Olympia, Wandsworth/Wimbledon, Kingston upon Thames, Islington, Greenwich, and online via zoom,  with weekly classes during term time and holiday camp during school holiday time! In addition, we are the leading specialist provider of Mandarin teachers to London's prestigious nurseries and schools.
LCA 创立于2006年,是伦敦领先的儿童中文教育品牌,专注于为1-14岁的孩子提供专业而系统的中文教育,中文母语班,非母语班分班教学,是伦敦儿童中文教育信赖首选!LCA根据海外儿童的语言学习习惯,研发出了一整套专业的教学体系和教学方法,致力于帮助孩子更快更有效地学习中文, 带领孩子获得熟练掌握中文的喜悦与成就!
Explore Our Course Ranges
Termtime Weekly Graded Courses
分级课程
Mandarin Immersion Holiday Camp
假期沉浸中文营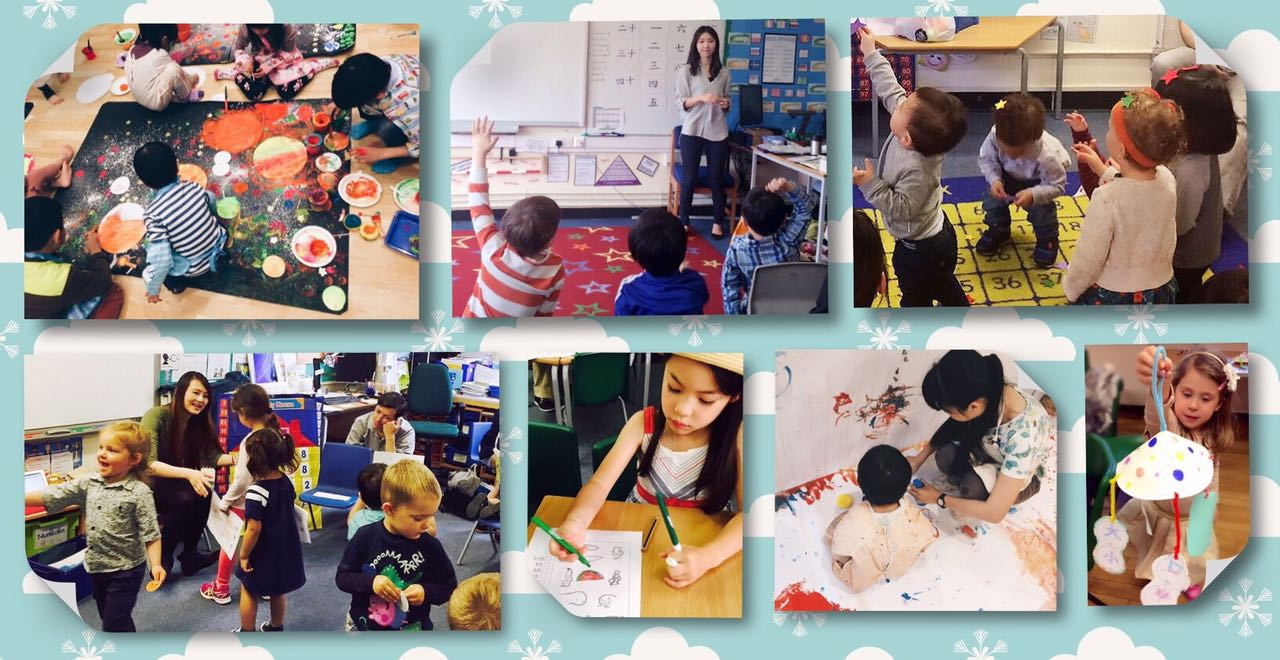 Look no further if you want your child to improve Mandarin quickly in a safe and fun environment! The objective of this Immersion programme is for students to improve their Mandarin through fun activities. As well as structured Mandarin classes, campers will be fully immersed in Mandarin and develop their Mandarin through weekly themed indoor and outdoor activities such as Art, Science, Calligraphy, Drama and Sports. All classes are led by specialist qualified teachers.
Weekly Cultural Immersion Classes
文化沉浸课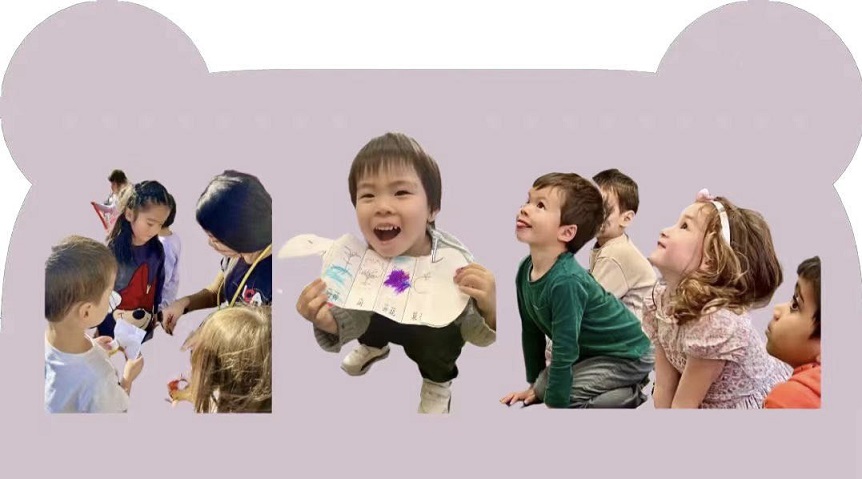 We all know once a week is not enough for learning a language, and we have been always looking for ways children can immensely learn and experience interesting cultures. We believe learning language + culture together can have the effect of 1+1>2!
On the basis of the original Saturday Chinese graded course, we are now offering cultural immersion classes! We extended and innovated from different fun learning such as Games, Songs and Dances, Rhymes and Poems, Arts and Crafts etc., turning Chinese into a way of life!
Classes for Schools & Nurseries
学校与幼儿园定制课程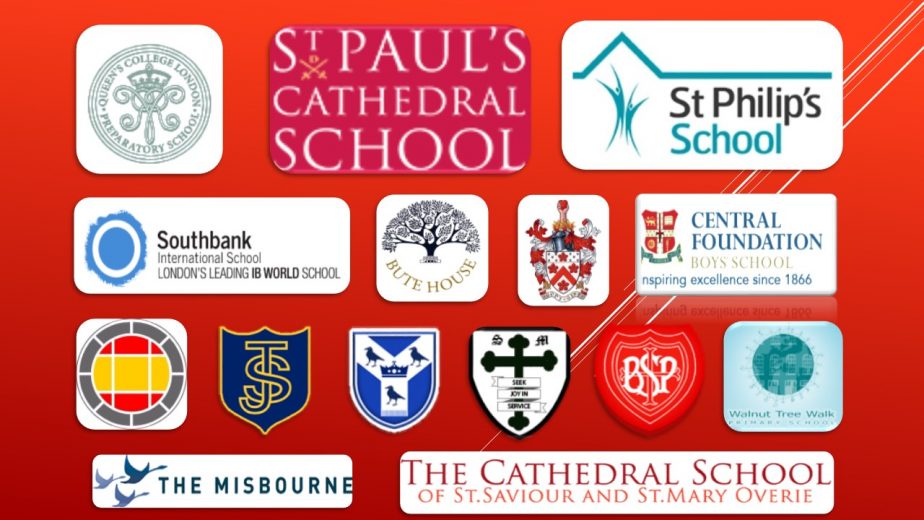 LCA is London's leading provider of Mandarin Chinese classes, teachers to London's nurseries, primary and secondary schools. We offer morning/lunch or afternoon clubs and Mandarin classes taught as part of the curriculum.
The LCA Programme has been taught by professional team at the following prestige schools:
Bute House Preparatory Schools for Girls
Blackheath Prep Preparatory School
Heathfield House School
Hugh Myddelton Primary School
Norland Place School
Our Lady's Preparatory school
Queens College Preparatory School
Rosemead Preparatory School
St. Paul's Cathedral School
St Joseph's Catholic Primary School
St Philip's School
The Alleyn's School
Walnut Tree Walk Primary School
Vicente Cañada Blanch Spanish School
Highbury Roundhouse
William Tyndale School
Sussex House school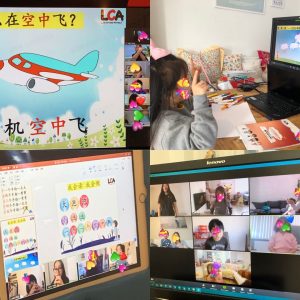 Our online lessons have become a popular learning option as parents love the convenience and low cost. You can log on to your child's lessons at where at the world and follow our structured curriculum.
The LCA Difference
1

Passion for Excellence

It is our passion to provide the highest quality Mandarin education for each child, in each lesson. We're never content to sit back and 'rest on our laurels'. We exist to 'push the boundaries' and have changed the 'landscape' of Mandarin education solutions in the UK. More than 80% of our students come through personal recommendations – a clear indication to us that we are continuing to meet and exceed our parents' expectations!
2

Professionalism

LCA curriculum was researched and developed by our professional team through years of researching, teaching, and observing on what they like doing at different stages cognitively, emotionally and physically. Our teachers are professional native Mandarin teachers who have experience with young children and hold Teaching Chinese as a Foreign Language qualifications. They have average five years teaching experiences with friendly, dynamic personalities. It's no wonder that over 90% of LCA parents feel that their child always have great enthusiasm for learning Mandarin.
3

Effectiveness

Our LCA curriculum provides a systematic way for 1 to 14 year old learners to learn Mandarin. Over 90% of our learners' parents feel their child has magnificent improvement in their Mandarin learning.
Students Review our School as
Innovative Teaching Methods