Children Fun Calligraphy Course
儿童趣味书法课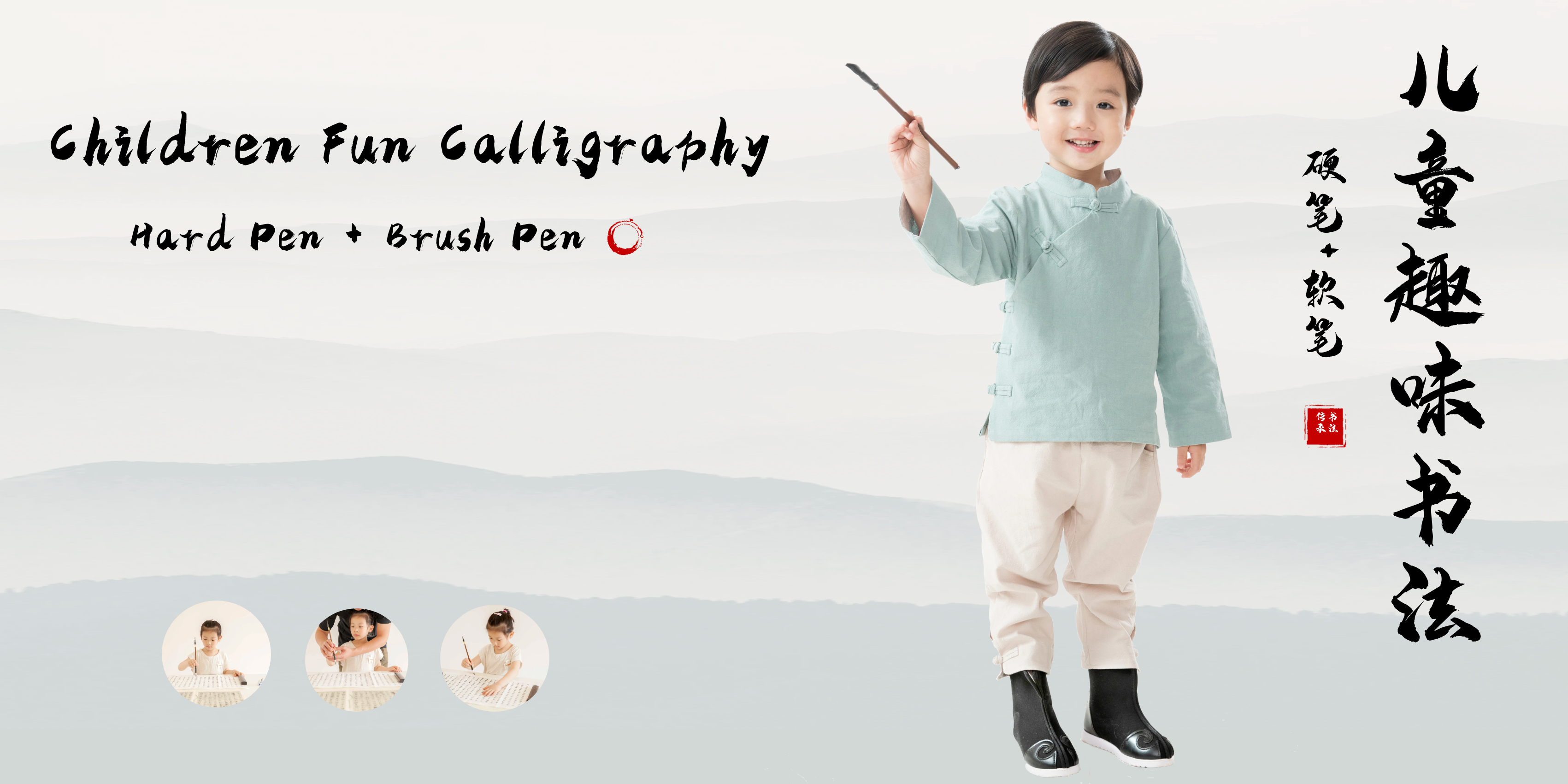 We are offering this class to students who enjoy Chinese writing and those who choose practicing calligraphy as another way of relaxation and rest. You will have fun and enjoy the moments!
What will the children learn?
The course introduces Chinese calligraphy with the use of Chinese culture with a prolonged history, gradually enriching children's understanding of Chinese writing. By mastering the writing method, stroke order and font structure, better language learning habits would be cultivated. The instructor uses vocabulary, words, famous sayings, and idioms as the teaching materials, and may guide the children to practice with nursery rhymes and ancient poems depending on the student's level. Learning Chinese calligraphy trains up children's hand-eye-brain coordination skills. It is also a simple and effective way to develop the brain. Not only does it have a health-promoting effect on children by calming their minds and qi and helping them relax in leisure time, but it also achieves the effect of "cultivating the mind".
Hard Pen Handwriting
Standardise the stroke order of Chinese characters, strengthen the ability to memorise and write Chinese characters, and improve the quality of writing
Brush Calligraphy
Learn the art treasures of the Chinese nation, cultivate a calm temperament, cultivate children's morality and benefit for life.
Class Structure: 40 minutes hard pen calligraphy + 40 minutes brush calligraphy (10 minutes break)
Junior class (4-6 years old) learn radicals, stroke order, stroke structure and structure
Senior class (7-12 years old) writing Chinese textbooks, strengthening stroke order and recall ability.
Where
St Mary's Catholic Primary School, Masbro Road, London W14 0LT
When & Cost
Regular Class Time
Saturday 17 June to Saturday 22 July, 6 weeks
4-6 years: Saturdays 12:30-2:00
7-12 years: Saturdays 2:30-4:00
Cost
£147, Discount: LCA students get a 10% discount, or groups of two or more non-LCA students get a 10% discount.
Workshop Taster Session
Saturday 10 June, 12:30-2:00pm (4-6 years old)
Saturday 10 June, 2:30-4:00pm (7-12 years old)
Parents (one parent per child) welcome to join free of charge!
Taster session special price: £20