Weekly Cultural Immersion Classes
文化沉浸课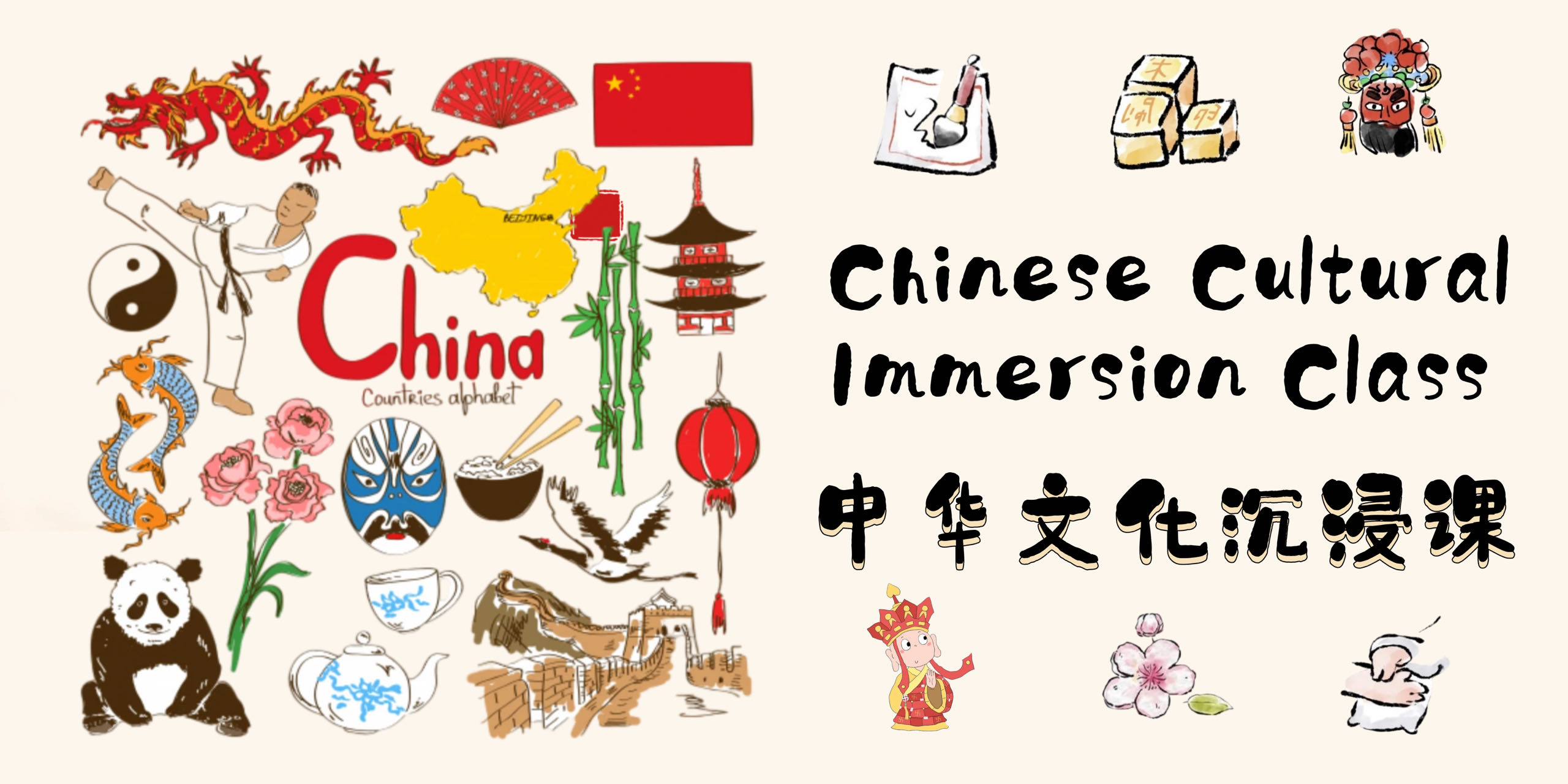 Why Cultural Immersion?
We all know once a week is not enough for learning a language, and we have been always looking for ways children can immensely learn and experience  interesting cultures. We believe learning language + culture together can have the effect of 1+1>2!
On the basis of the original Saturday Chinese graded course, we are now offering cultural immersion classes! We extended and innovated from different fun learning such as Games, Songs and Dances, Rhymes and Poems, Arts and Crafts etc., turning Chinese into a way of life, so that children can experience the fun of Chinese while playing and learning.
Topics
Time Travel to China, Chinese Food, Pop Songs, Chinese Etiquette, Chinese Festivals, Chinese Painting, Chinese Calligraphy, Journey to the West…
Class Format
Learn through playing: we will use a variety of teaching methods, including games, music, arts, stories and art etc. in the classes, all interacted in Mandarin!
Age & Level
4-7 years with basic listening and speaking skills
Course Schedule
Kensington: Saturdays 12:30-14:00, 17 June to 22 July, 6 weeks
Regular Sessions: Saturdays 12:30-2pm, 17 June to 22 July, 6 lessons, £126, LCA students 10% off
Taster Session: Saturday 10 June 12:30-2pm, special price £18/lesson, Parents (one parent per child) welcome to join free of charge!
Clapham: Saturdays 9:00-10:30